Relieve Your IT Department From Burdensome Security Tasks With Cloud-Based Access Control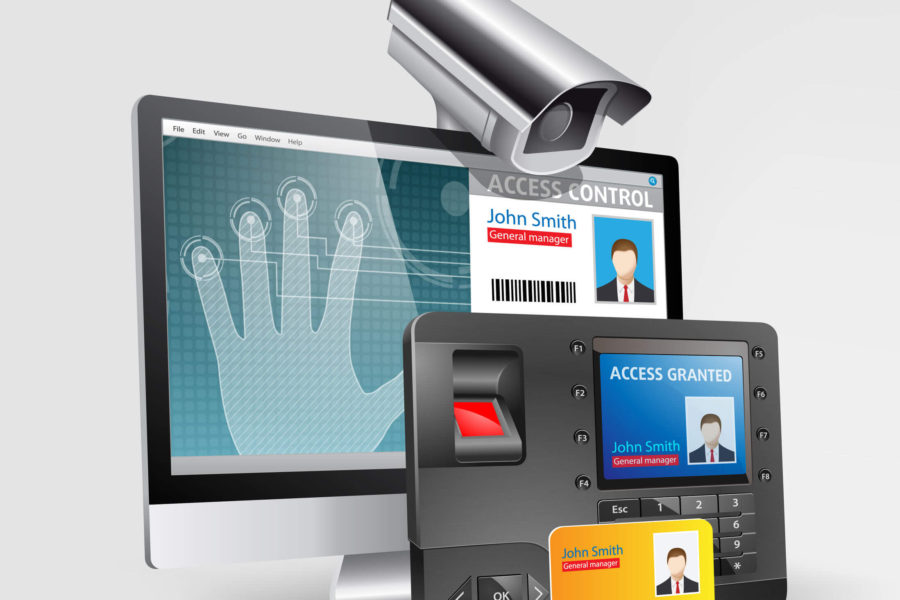 Some type of access control system is just about standard today in schools, manufacturing, healthcare, and local government facilities. Access control protects your employees, your property, and information stored inside.
Unfortunately, while many facilities do have an access control system, they don't have the time or budget for maintenance, and poor maintenance leads to an old and outdated system that simply doesn't work. If this describes your security situation, you're not alone. Many companies find it difficult to keep up with regular maintenance of their security system due to other responsibilities, lack of time, or funding restraints.
Let's say you do have the time and the resources to properly maintain and upgrade your system regularly. Is the system still a bit clunky? True access control means you have total and complete control as to who enters a room or building and at what time. Many legacy access control systems don't give you that.
If an employee needs to enter a building at odd hours, you have three options: (1) drive to the facility and physically grant them access, (2) use a web application tied to a legacy system with an open network port (hence giving your IT department headaches and hackers a potential easy in), or (3) be tied to a computer so you can remotely VPN in, log in to the server, and then complete whatever actions are necessary.
We circle back to the point – an effective and up-to-date access control system is essential for providing great security. And by now, we're sure you're thinking that there has to be an easier solution to secure facilities without all the hassles of frequent and expensive maintenance.
There is – it's called Cloud-Based Access Control (or Security Management). It's a normal security system with site-based card/fob/mobile readers and access control panels, but the software, servers and management system lives in the cloud. We'll dig a little deeper into cloud-based access control and think you'll like what you see.
Cloud-Based Access Control Requires No Maintenance
That's right – no maintenance on your part. Because it lives in the cloud, the system is maintained and upgraded transparently through the cloud hosting service and software provider. No need to set calendar reminders or spend your organizations precious time and money on something that can be provided automatically through efficient low-cost cloud services.
What this means is that your IT resources are freed from maintaining servers, installing software updates/patches, backups, database management, building redundancy, and managing communications between port openings in order to support the access control and security system.
Furthermore, with hosting providers such as Amazon Web Services (AWS), cloud-based access control systems have high availability and resiliency through their inherent cloud design and structure. This redundancy provides disaster recovery without the associated hardware management and expense.
Mobile Access From Anywhere
Many access control systems say they have a mobile app and we expect it to work like all of our other mobile apps – easy, user-friendly, and usable from anywhere. However, that's not usually the case. What isn't articulated well is that these are not true mobile apps out of the box and require a heavy burden on your IT staff in order for the app to work, only adding to your system cost and opening the door for maintenance and security vulnerabilities.
Mobile apps from a true cloud-based platform work exactly the way you'd expect an app to work, starting from the moment you install it on your phone. Not only are they easy to use, but they give your security/facilities/IT authorized personnel the freedom to safely and remotely control the system from their mobile devices.
With that kind of convenience, it is easier to keep up with security tasks such as monitoring access and open doors, managing real-time alarm events, and responding to access requests.
Cyber Security
Access control systems protect people, valuable assets, and information from threats, intrusions, and attacks. Therefore, it is critical that the access control system itself be incredibly secure. In general, cloud-based access control systems have been built on today's leading practices for cyber protection of the system and customer data. Most use a multi-layered approach that includes two-factor authentication that addresses typical weaknesses with password only permissions. In addition, only outbound ports are used for connection with the internet. Communications between any client device and cloud are encrypted as are the communications between the on-site panels and cloud. On top of all this, the resources that AWS applies to threat monitoring, vulnerability scanning and active security management generally far outweigh what individual organizations can do with limited IT resources.
Lower Total Cost of Ownership (TCO)
In many cases, the real kicker favoring cloud systems is in the total cost of ownership comparison. Take a look at the chart below. From year one through year five, a hosted cloud system has a lower total cost of ownership than an on-premise system.

Let's break it down for an average 16 door system typical of many facilities.
The hosting fee is approximately $2,400 per year. Every year, expect to pay that same amount. After two years, the total cost would be $4,800, after three years, the total cost could be $7,200, and so on. The five-year system TCO is approximately $12,000.
An on-premise system, however, is far less predictable. There is an up-front cost for the server and SW ($3,000). Then there is the ongoing costs of the IT staff maintaining the system. Beyond wages, typical maintenance plans would run at about $600 per year plus the addition of utility costs for the server. After approximately 3 to 4 years of use, hardware replacement may also be necessary. Approximate numbers for TCO in year one is $7,100. After two years, the total cost would be $11,200; after year three $15,300, and so on. The five-year system TCO is approximately $25,000, over double that of an equivalent cloud-hosted system for 16 doors.
Leaving out the initial server and software costs of an on-premise system, the cloud-based access control is still more favorable based on IT labor and maintenance / utility cost savings.
Here's a quick recap:
A cloud-based access control system…
Means no maintenance time or fees
Can be accessed and used from anywhere
Provides tight cyber-security
Has the lowest cost of ownership
It's time to make the switch to a system that doesn't place an incredible burden on your IT department and your wallet.  If you're interested in finding out more about a hosted system, contact us today.
Authored by Greg Kreiss, Senior Security Consultant, Sales & System Engineering at TSG Security